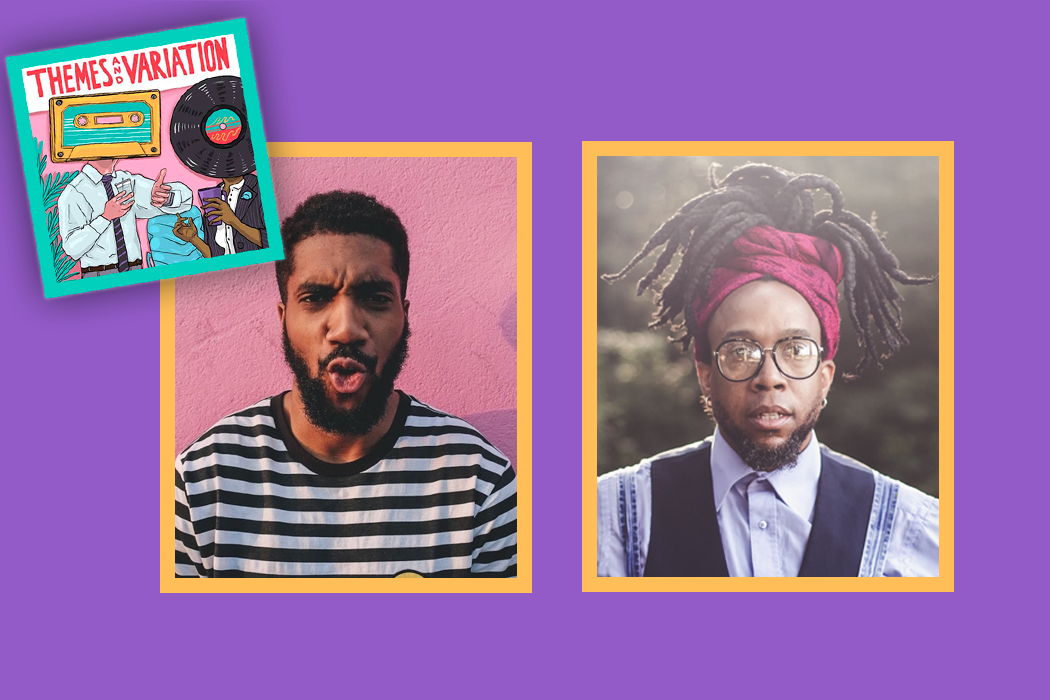 Music can fill so many important and unique roles in society. In fact, we need music to fill those roles. It can provide light entertainment as well as emotional catharsis. It can help us preserve history and keep up with the times. It can be a means of self-expression and a way to unite strangers collectively around the issues that matter most. It can inspire, unite, and break barriers.
In the newest episode of Themes and Variation, the panel contemplates "Songs to Inspire Change." For this one, I could not be more proud or excited to be joined by two of the most talented artists and profound, committed individuals out there: Speech Thomas and Keenan The First. We discuss some crucial subjects in this episode, making it perhaps the most urgent conversations we've released yet. You may remember our interview with Speech from 2020 in which we chatted about his groundbreaking documentary, 16 Bars, about recording music in prisons.
Today, we talk about things like the courage of Sam Cooke, the honesty of Kendrick Lamar, and the long-lasting potency of the group, Arrested Development. For the latter, we were lucky to break things down with the artist himself, making this a singularly exciting episode.
You can listen to "Themes and Variation" Episode 13 in its entirety right here in the player above, or click over to Apple Podcasts, Spotify, Stitcher, or anywhere else you get your podcasts to subscribe and download. *Bonus points if you want to hit us with a five star rating on Apple!
Episode 13 Highlights
1. Sam Cooke didn't have a single wasted breath in this performance.
Carter: I don't mind riffing at all either, but there's not a single wasted breath with Sam Cooke, every single note is like… You listen back to any performance and every single note has to be there and I think that's a good lesson for any artist, producer, musician, whatever. Does that part that you're working on so hard, does it absolutely need to be on that track?
2. Keenan The First on the humility of "How Much a Dollar Cost?"
Keenan: Part of the reason why I chose this song, is because it symbolizes change to me in the fact that it is really about humility. And, for an artist that is at this level in his career where, we had already gotten good kid, m.A.A.D. city, we had already gotten Section 8.0 and he was really starting to grab a larger audience, he chose to put this cover on this album, he chose to speak these topics, and this song is just riddled with humility.
3. Speech on the inspiration for Back Down.
Speech: A few things were happening, it was deep reflection, thorough interruption of all the normal routines of life. So I'm all of sudden at home, 24 hours a day, literally quarantining in the house, I'm cutting my grass, I'm reflective of all the things that are happening with this administration at this time period in life and all the things that were going on with George Floyd, being murdered, as Keenan was talking about, Blacks not dying but being killed, their lives being snuffed out too early but also that translates to the pandemic as well where the primary people dying from this COVID-19 virus has been Black people first and foremost. Just all the injustices, all the disparity, but having a chance to really think about and reflect is where this album came from.
Join Our Collaborative Playlist
Just like we do every time we launch a new episode, we've created a collaborative Spotify playlist in order to share every song mentioned in this episode and explore many others that fit the topic. We need your help, we want your help, and we can't wait to hear the songs you love that inspire change.
Feel free to add your favorite songs to the playlist.
We'll see you in two weeks with a new theme, new guests, and some new songs to break down. If you have any comments, questions, or theme suggestions, drops us a line at [email protected]!
Improve all aspects of your music on Soundfly.
Subscribe to get unlimited access to all of our course content, an invitation to join our members-only Slack community forum, exclusive perks from partner brands, and massive discounts on personalized mentor sessions for guided learning. Learn what you want, whenever you want, with total freedom.