In 1942, half-starved and weak from war and lack of supplies, members of Leningrad's Philharmonic Orchestra gathered in the midst of the looming threat of bombardment to pull off one of the most extraordinary musical feats of all time. The city had already endured almost a year of brutal siege by the German Army — a siege that would go on to leave three quarters of a million people dead from starvation, disease, shelling, or exposure. Some of the orchestra members were already dead; others too weak to play.
And yet, on August 9, 1942, the Leningrad Philharmonic Orchestra defiantly performed and broadcast Shostakovich's now famous Symphony No. 7 to the suffering inhabitants of the city and the invading German Army. The score had to be flown in under cover of darkness and the Germans shelled right before it began in hopes of keeping them quiet during the performance. But when the music was played, it became a source of pride and defiance for the struggling population. The concert was so moving, the audience reacted with an hour-long standing ovation. German soldiers later reported that that was the moment they knew the city would never give up. Shostakovich's Symphony No. 7 offered the smallest glimmer of humanity in the most unbearable, inhuman conditions imaginable and became a symbol of resistance around the world.
The first half of the twentieth century saw some of the most barbaric and destructive acts of war in human history, and yet it also inspired some of the most compelling music. Whereas earlier composers from the nineteenth century tended to glorify war, like Tchaikovsky's 1812 Overture, the artists who experienced or witnessed the suffering of World Wars I and II reflected more on the wasteful horror of it. They saw some of the worst depravities in history and tried to wrest from it beauty, meaning, inspiration, or at the very least, a way for humanity to move on. Their works stand as memorials, reflections, and reminders — markers of a truly horrific time and warnings for it never to be repeated.
Or, as we might say here at Soundfly, make music, not war.
Here's my highly subjective list of the most important war pieces of the early twentieth century — a list I can't listen to without considering how lucky we are to live in one of the most peaceful times in human history and without appreciating how very fragile it all is.
Benjamin Britten's War Requiem
Britten's War Requiem was first performed at the consecration of the Coventry Cathedral in 1962. The original fourteenth-century cathedral was destroyed in World War II during a bombing raid. It's hard not to get chills imagining that performance — the evocative bells, the stirring crescendos, the heavy timpanis, the chordal orchestration, the chilling boys' choir, and the choral mass echoing around an enormous vaulted cathedral, recalling a half-century of almost unimaginable violence.
Britten uses ample amounts of tension throughout the piece to keep listeners on edge, but also dips into moments of resolution that feel like goodbyes. The inclusion of Wilfrid Owen's poetry from World War I tie the entire dark epoch together in a withering journey of loss. All in all, this haunting piece of music is a devastating elegy to one of the most brutal periods in human history.
+ Read more on Flypaper: "Composer Erik Satie Eas So Much Weirder Than You Realize"
Oliver Messiaen's Quatuor pour la fin du temps
Messiaen wrote this piece from a prisoner of war camp in 1941. He was captured during the German Occupation of France early on in World War II and sent to Poland, where he happened to be imprisoned with a cellist, a clarinetist, and a violinist, so he wrote a quartet for piano, cello, clarinet, and violin. They actually performed this piece for the first time at the camp, in front of a few hundred prisoners and guards, one of whom apparently helped the composer find the materials and instruments he needed. The name of the piece is both a reference to the end times in the Book of Revelations and the fact that it eschews the normalcy of predictable time signatures.
It's a complex and transcendent piece of music, full of references to God and religion, opaque musical concepts, vague directions like "infinitely slow," strange rhythms and time signatures, and sweeping, grasping melodies. It feels like the composer is reaching for a world inside oneself where war has no impact. And to have been written inside a prisoner of war camp must surely be one of the most impressive feats of musicianship the world has ever seen.
Maurice Ravel's Le Tombeau du Couperin
I feel like we need a change of pace after Messiaen. Ravel's Le Tombeau du Couperin is a playful series of pieces for solo piano, each one written in memory of a specific friend or group of friends who died in World War I.
Unlike so many of the other war compositions which are austere, dark, tense, and weighty, these compositions are evocative of baroque dances, with bouncy counterpoint and a surprising lightness. When asked about this, Ravel reportedly said: "The dead are sad enough, in their eternal silence." After the war, Ravel created orchestral versions for some of the pieces as well. I personally find the piano pieces a little more haunting in their empty playfulness, like a memorial to a lost innocence, but the Menuet is especially beautiful in orchestral form.
+ Learn more on Soundfly: Explore adding orchestral parts to your next composition with Soundfly's Mainstage course, Orchestration for Strings.
Paul Wittgenstein's Pieces Commissioned for a One Armed Pianist
These pieces may not be quite as iconic or well-known as many of the others on this list, but they are compelling in the most obvious way. Paul Wittgenstein was a concert pianist from Austria who had his right arm amputated following an injury he sustained serving in the Austro-Hungarian army during World War I. When he returned from the war, he commissioned a whole series of works for an exclusively left-handed pianist, including pieces by Britten, Ravel, Sergei Prokofiev, Paul Hindemith, Richard Strauss, and more. The image of a tuxedoed performer sitting down at a piano in front of a post-war audience in Vienna or Paris with one sleeve empty or pinned up is a powerful symbol of how the war affected so many parts of European life and culture.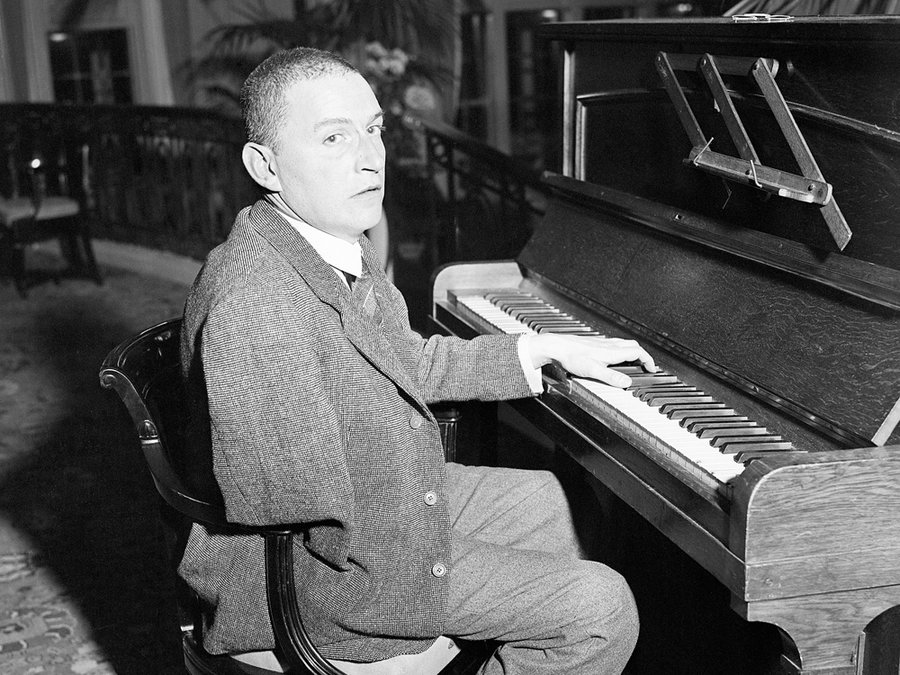 The pieces themselves are fascinating to listen to, full of punchy chords or escalating runs in a single voice. Ravel's Concerto for the Left Hand became one of his most celebrated works. Around seven minutes in, there's this interesting and slightly melancholy moment in which the orchestra almost seems to be comforting the piano. Unfortunately, Paul Wittgenstein himself clearly had a tortured relationship with his war wound because he scorned many of the pieces written for him and fought with many of the composers. But the pieces live on as an ode to the people that returned from the Great War in 1919 physically changed.
Charles Ives' Orchestral Set 2: III. From Hanover Square North, at the End of a Tragic Day, the Voice of the People Again Arose
American composer Charles Ives wrote this piece in response to a very specific instance. In Manhattan in 1915, he witnessed the reaction of people around him to the news of the sinking of the RMS Lusitania, a British passenger ship sunk by a German U-boat killing some 1,198 people. I love this piece of music. The whole thing is full of hustle and bustle, with lots of voices piling on top of each other and a constant back-and-forth between growing patriotic fervor and apprehension. There's an uneasiness throughout this song, which erupts into the melody of the hymn "In the Sweet By and By" during the climax, but without losing the shakiness or tension. Apparently, this is a very literal depiction of what Ives saw: New York commuters hearing the news and bursting spontaneously into an uneasy expression of grief through the hymn. It's an intense and visceral photograph of a historical moment.
+ Learn more on Soundfly: We just launched our first ever composition course, Introduction to the Composer's Craft, featuring personal mentorship from an experienced composer. Sign up today!
Arnold Schoenberg's A Survivor from Warsaw
As a Jewish Austrian, Schoenberg was forced to flee Germany in 1933 when Hitler and the Nazis came to power. He'd already experienced a decade or more of growing anti-Semitism when he fled. In 1947, he composed A Survivor from Warsaw, Op. 46 as a "warning to all Jews, never to forget what was done to us."
The piece itself is a narrated story over the top of an expressionistic composition that provides a highly tense soundtrack to the Warsaw Uprising as Schoenberg imagines it. It's an intense, violent, sharp, and even scary piece of music that crescendos from a single memory into a chorus singing the "Shema Yisrael," an important Jewish prayer. This deeply unsettling piece of music channels Schoenberg's iconic twelve-tone approach to composing into a higher purpose: memory and warning.
Gustav Holst's Ode to Death
Written in 1919 using the words of Walt Whitman's elegy "When Lilacs Last in the Dooryard Bloom'd," Holst's Ode to Death is a spacious and expansive view of the loss caused by World War I. In its lofty choral parts, the piece imagines death not as an end but as a transcendence into the unknown. It is sad, but not without hope, as the voices echo each other and recede into the haunting, misty distance. As the piece closes, I can't help but imagine that the chorus is continuing to sing just beyond our reach.
Dmitri Shostakovich's Symphony No. 7
We'll end where we began: Shostakovich's defiant Symphony No. 7, also known as the Leningrad Symphony. The Soviet Union suffered by far the heaviest casualties in World War II, losing some 25 million people in the German campaign of annihilation that began in 1941. Shostakovich's piece remains today one of the most enduring pieces of music from the war and is regularly performed in Russia at memorial ceremonies for those lost in the war. The first movement includes a repetitive, martial, escalating invasion theme, that some have suggested was as much about Stalin as Hitler. It's a grim, rising movement that, like war, seems to take on a life of its own as it grows. The other three movements were originally titled "Reminiscences," "Home Expanses," and "Victory," but the victory feels far from victorious at the end. The entire symphony is grandiose, dark, and endlessly dramatic, portraying a sad, destructive world full of loss of life and suffering.
How are you feeling? It's hard not to listen to these pieces and not be moved. They're bleak, sharp, violent, epic, mournful, sad, and yet enduringly beautiful. They're a testament to the fact that when we as a world experience moments of intense violence, music doesn't become unnecessary or decorative. Rather, the opposite. It becomes more important than ever. Let's just hope we never find ourselves in a place like that again.
I, for one, am off to listen to something a little brighter…