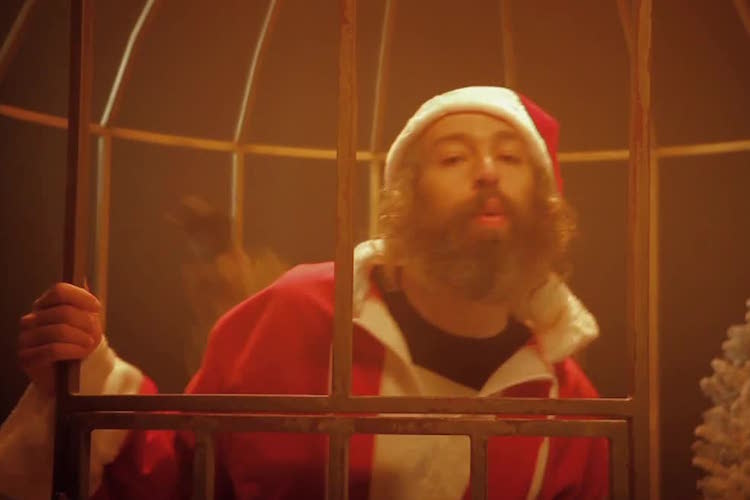 Hanukkah occurs over eight nights in December, and sadly, this year's Festival of Lights has just ended. But do not fret, for you can let the party continue on forever with these eight amazing hip-hop tracks, bound to get your tukhus grooving! So pour some Manischewitz out, light up a fat menorah, and pump these beats.
1. Matisyahu — "Miracle"
I mean, leave it to Matis if you're in the need of some Jewish jams to light your candles during the holiday season, he's got plenty of songs that fit the theme, but this is the most "rappy" one for sure.
2. Too $hort — "Hannukah (Favorite Time of the Year)"
I can't even. "Matza ball soup, with plenty of chicken, all this schmaltz, makes my blood thicken." Thank you Too $hort, thank you. Did he just say Judah Maccabiatch?
3. Kosha Dillz & Diwon — "The 8-Minute Hanukkah Mixtape"
This is amazing, the beats are dope and the rhymes are tight. You barely even notice he's rapping about Hanukkah the whole time. For something a bit more visually pleasing though, watch Dillz update his J-date profile, play NBA Live and eat a giant bagel with lox in this shout out to his holy homies, "Super Jew Anthem".
+ Read more: Need last-minute gift ideas? Check out "The Ultimate Music Lover's Holiday Gift Guide"!
4. Lil Dicky — "$ave Dat Money" feat. Fetty Wap and Rich Homie Quan
Now I gotta shout out to Kosha Dillz for recommending this track, which also features cameos by T-Pain, Sarah Silverman, Dillon Francis, Mark Cuban, Tom Petty, Kevin Durant, Hannibal Buress and the girls from Broad City. Why is this in here? Hmmm….Well LD is a Jew, he's obviously cheap, and telling everyone to save their money, which is pretty much the most Holiday-appropriate message you can possibly spread.
5. Ari Lesser — "Hannukah Hip-Hop"
Okay, slightly awkward webcam vid of this dude singing off a lyric sheet, but you know what? This is a great explanation of the story of Hannukah and with creative rhymes to boot.
6. Six13 — "Watch Me (Spin / Drey-Drey)"
A Hanukkah-themed parody mashup of songs by Adele, Drake, Silento and Chedda Da Connect, all rolled up like one giant matzah ball by the nationally-celebrated Jewish acapella group Six13.
7. Magen Boys Entertainment — "Hip-Hop Chanukah"
I don't know what this is. But it ends with a pretty epic choreography.
8. , — "Dreidel Rap '89"
I've saved, quite easily, the best one for last. It doesn't get better than this. My friend Leor Galil has written probably more stories than anyone else alive on Jewish rap, many of them appearing in the Chicago Reader. But none have made as historical an impact as his profile on Craig J. Snider, whereby Galil's investigation into this mysterious 1989 cassette single for "Dreidel Rap" actually inspired the singer to remaster and re-release the song digitally last year. It's a Hanukkah Miracle! Enjoy it up.