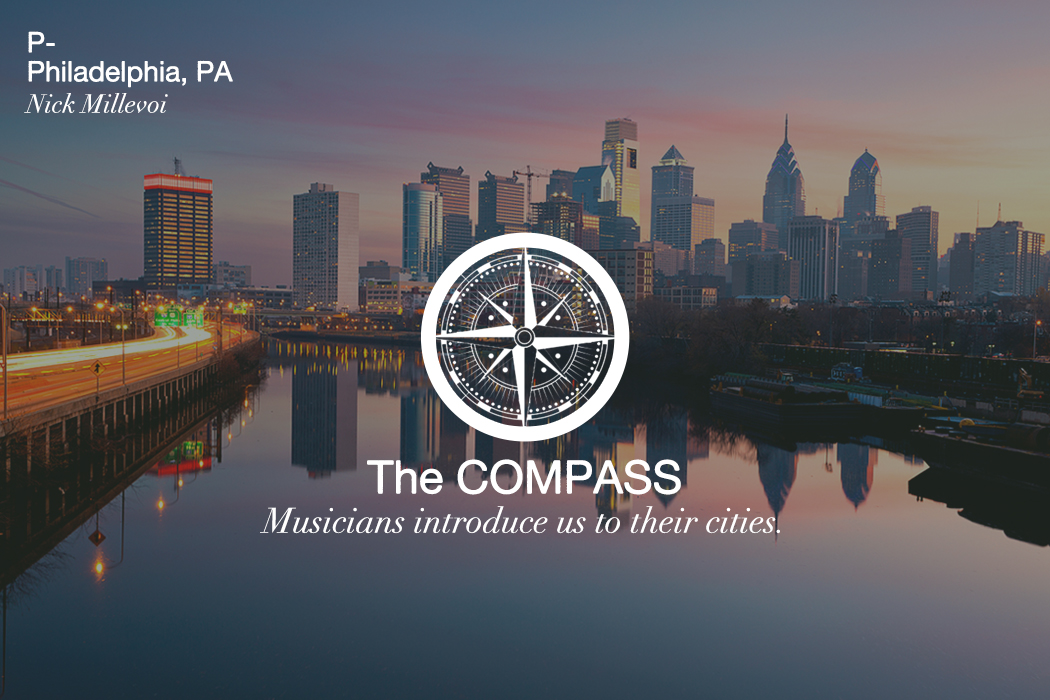 I'm a lifetime Philadelphian and proud of it. It's an interesting place to grow up and be a musician. Philly is a big East Coast city that can feel like a small town of connected, but decidedly distinct neighborhoods and music scenes. The city is full of some of the oldest stuff in the country and has a very deep musical history that spans generations and genres. I spend a lot of time touring around to other great places, but no other city seems to offer me the same sensation of home that I get here in Philadelphia.
Ars Nova Workshop is a local concert presenter that brings to Philadelphia some of the most exciting artists in creative jazz and experimental music from all over the globe. Ars Nova presents concerts at traditional and non-traditional venues throughout the city that are specially chosen for each event. A look at their calendar of upcoming events gives you a virtual tour of all of Philly's most interesting places to see music — from Fishtown's Johnny Brenda's, where they present a yearly Halloween performance of Philadelphia's own Sun Ra Arkestra, to West Philly's Bartram's Gardens, the oldest surviving botanic garden in North America, to Rittenhouse Square's Philadelphia Art Alliance, the oldest multi-disciplinary arts center in the United States!
On any given night, The Rotunda could be hosting one of an endless variety of interesting events, from experimental music organized by local presenter Fire Museum Presents, to a youth poetry slam, or a Yiddish dance party. Another non-profit organizing concerts at the Rotunda is Dustin Hurt's Bowerbird. The Rotunda is home to one of my favorite acoustic rooms in the city. The main event space is a large room with high ceilings and great sound. But the the 80 ft. dome in The Rotunda's front room sanctuary is extra special. The echo in this room is amazing, and if you spend any time here listening to sounds bounce around, you'll come out inspired.
+ Learn more on Soundfly: Whether you're recording your first demo or a new album, make it sound professional with our new, free course Demo Recording 101!
One of the many places in Philadelphia that I've found to be an inspiration is the John Coltrane House. It's neither a venue, nor a host to many events, nor is it really much to visit at all, to be honest. It's an unassuming row house, once home to one of jazz's all-time best known and most forward-thinking icons. John Coltrane lived here full time from 1952-58, when he was playing with Miles Davis and Thelonious Monk, and The Coltrane House provides a physical artifact and reminder of Coltrane's time spent in Philadelphia.
DiPinto Guitars is a guitar shop in the Fishtown neighborhood that serves as the home base for the DiPinto Guitar brand. These folks make some wild looking guitars and basses with a retro-futurist vibe that look like they've been delivered directly from the Jetsons. In addition to their own line of instruments, the store carries all your favorite vintage gear and does great amp repairs.
+ Read more on Flypaper: Learn more about your axe with our series "The Fundamentals of Guitar Anatomy"!
The First Unitarian Church is a longtime venue in Center City. The basement has likely held thousands of shows at this point. But my favorite events here have happened upstairs in the Sanctuary room, where larger events take place, or the Side Chapel, which is a very small, dark room where concerts become exclusive, intimate listening sessions for around 60 people crammed tightly in the pews. The tile floor and wood-covered walls create a very live but warm acoustic experience that I really enjoy.
Lastly, Spruce Street Harbor is a great place for summer vibes in Philly. A seasonal park by the Delaware river, it's the closest thing to a Jersey Shore boardwalk that could exist here in Philly, with lots of great food, hammocks, and cool LED lights hanging from trees. It's a great place to hang, and it's also a great place to see music — they run a concert series for Philly groups from all of the city's various music scenes.
Interested in hearing more about the sounds of cities from the artists who love them? Catch up on the full COMPASS series here.