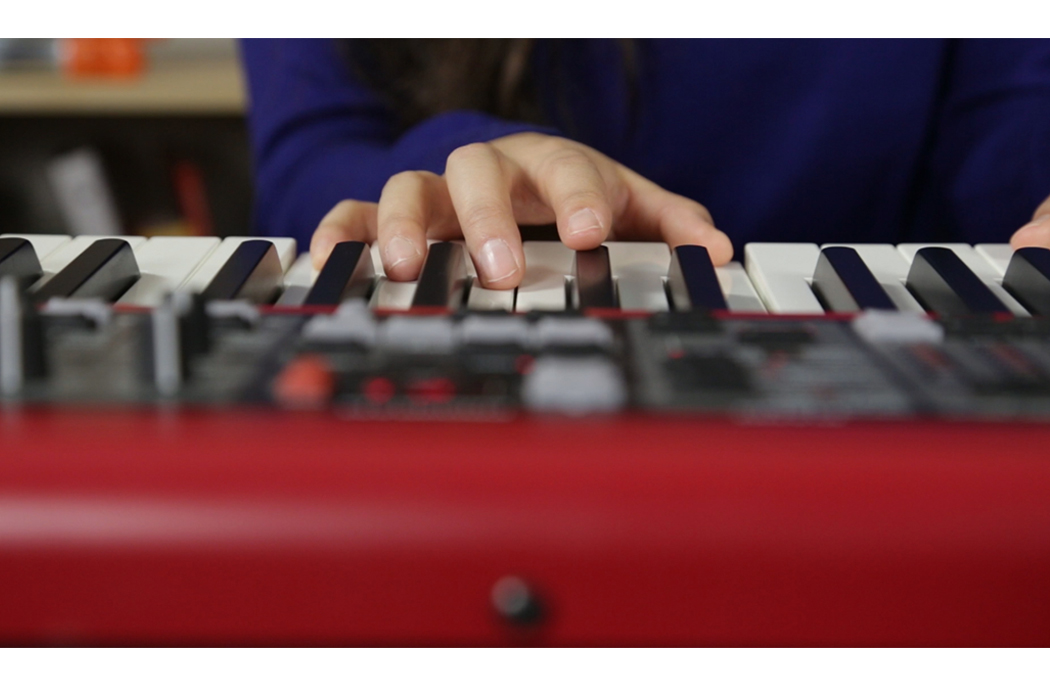 + Welcome to Soundfly! We help curious musicians meet their goals with creative online courses. Whatever you want to learn, whenever you need to learn it. Subscribe now to start learning on the 'Fly.
Musicians are among the most economically jeopardized by the COVID-19 pandemic and resulting social distancing mandates. With the live music industry shuttered for the foreseeable future, artists are forced to adapt their business practices to work for them in the digital realm.
People are reconnecting with music in a new and exciting ways during this hardship, but many musicians like us are still vulnerable. We are remembering the essential value of creative products and professionals as fulfillers of a core emotional need. As we all navigate this transition, artists and creatives need to be able to fulfill their own financial needs.
So, here are just a few places to look for additional streams of income.
1. Register full release catalog for potential back royalties owed to you.
Where are your releases for sale? How much have they earned to date? This information is important in taking control of your artist business. You may be leaving money on the table that your music has earned in royalties for being played in different locations.
If you haven't already done so, register with a PRO (Performing Rights Organization) like BMI or ASCAP and register all the songs that you've written or co-written. Then, register the sound recordings you've released with SoundExchange. If you released them independently, you are both the recording artist and the sound recording owner.
Are you on Bandcamp yet? Bandcamp allows you to set your own price for your music content and offer subscriptions, as well as being a place to sell your music and branded merchandise side by side. They also pay out daily, and are a great company with artists' success at the forefront of their model.
2. Package unreleased content for exclusive release to superfans.
Patreon is one entity that enables artists to control subscription tier levels, rewards, content release and more. Having your fans subscribe to you, even for as low as $1 per month, can help bring in consistent revenue and allow you to continue creating music during hard times.
3. Perform "live" and accept donations.
You can start earning money with a Twitch channel after reaching 50 followers, streaming for eight hours, broadcast on seven unique days (within a 30-day period), and have an average of three viewers. Read more about making money using Twitch here.
StageIt enables artists to host interactive virtual concerts with tip jar and set your own ticket prices.
Of course, you can also stream wherever your primary fanbase is (most often Instagram / Facebook Live) and encourage them to donate directly via Venmo or Ca$h app. These recommendations are curated to help artists tap into new digital communities around these specialty tools and tap into your own immediate community where you're already present on social media.
4. Freelance a skill you have to someone who still has an income and get compensated.
Soundbetter is a music-specific marketplace for creators to find professional support to finish projects — for professional producers, engineers, songwriters, session musicians, vocalists, etc.
Fiverr is a similar marketplace but offers services broader than just music; and they also have a larger user base. Gig workers (you) create a pitch of your services, offering three tiers of packages with a range of price points.
Freelancer is a competitor of Fiverr, with the major difference being the bidding process to get jobs. Clients post projects and freelancers pitch to be considered for hire.
5. Teach lessons online.
We're obviously huge fans of online education. But we're not the only platform out there, so if you're looking to make a buck off of giving online lessons and tutorials, check out the following websites where you can start uploading content and connecting with your community of musical learners.
Live Music Tutor: The application consists of creating an instructor profile and welcome video, completing a W9, enrolling in direct deposit and passing a background check.
Take Lessons: In addition to music, this website facilitates language learning and other creative disciplines.
Play with a Pro: They strongly recommend using an ethernet cable for lessons, and the teaching roster indicates a leaning toward classical, instrumental music study.
But first…
6. Claim your stimulus check, file for unemployment and apply for pandemic UI assistance!
If you're a US citizen, you're due for some government assistance, and don't leave this potential income hanging. Most of the time the money will be sent directly to your bank account if you're up to date on your tax filings, but just in case, you can learn more and apply at the following websites:
Subscribe here to get unlimited access to all of Soundfly's premium course content, an invitation to join our members-only Slack community forum, exclusive perks from partner brands, and massive discounts on personalized mentor sessions for guided learning. Learn what you want, whenever you want, with total freedom.
—
Jamie Ehrenfeld is the Artist Relations Director at Resonator, an artist services startup catering to the self-managed independent musician. She is a faculty member of New York University's Continuing Education in Music Program at Steinhardt as a songwriting and music production instructor, and a five year New York City public school music teacher in Brooklyn, NY.