Today we're going to take a look at the guitar lead in on "Send My Love (To Your New Lover)," the third single off of Adele's spectacular 2015 album, 25 (we also broke down her first single "Hello" on piano here). This is a great song and a fantastic riff, and it is a total blast to play, so let's jump right in! We'll be using tabs to demonstrate each section.
Ledger:
The song is in the key of D, and only uses two chords, D and B minor, written here as D5 and B5 (power chords). The riff is played on an acoustic guitar, but can easily be played on electric guitar as well.
We'll begin by arpeggiating the D5 power chord in the first measure. First, play the 10th fret of the E string, followed by a muted open A string, then 12th fret on the A and D strings.
Next we play 10th fret E string, 12th fret E string, and finally the open E string.
Repeat this phrase FOUR times.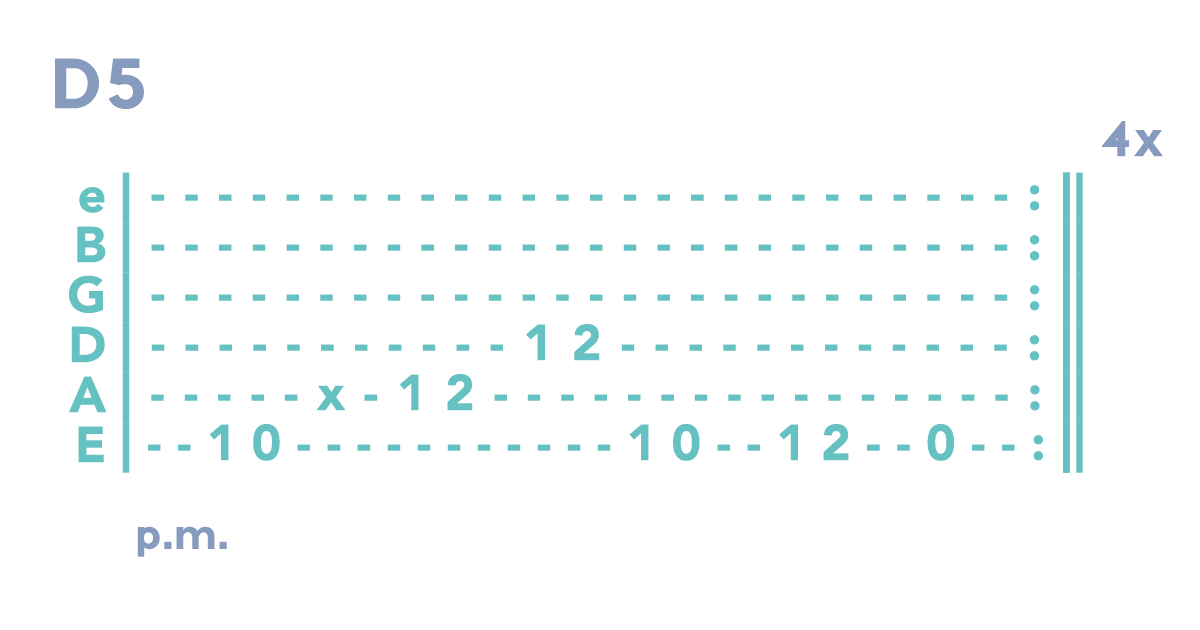 For the second part of the riff, we play a similar pattern, this time outlining the B5 power chord. The fingering for the first part is the same, but after the 4th note, B, we play the open A string followed by the open E string. This movement can be challenging so make sure you are practicing slowly. Practice makes permanent, so only practice at a tempo which you can play everything correctly.
Repeat this figure TWICE.

For the final part of the riff we continue arpeggiating the B5 power chord, although on the third and fourth repeats we play D (10th fret E string) instead of the open A, to lead back into the top of the riff.
Make sure you are muting the strings with your right, or picking hand, throughout the entire pattern. This is key to creating the sound heard on the recording.
I hope you enjoyed this quick tutorial on how to play "Send My Love (To Your New Lover)." Have fun playing this awesome riff and I'll see you next time!
+ Read more on Flypaper: "Learn to Play Adele's 'Hello' on Piano in Two Minutes"