+ Recording and mixing your vocals at home? Grammy-winning artist Kimbra explores how to harness the full creative potential of your music in her new course!
Alex Winston is a veteran indie pop singer-songwriter with an unmistakable voice.
Her emotive songs explore a wide array of topics spanning keenly personal narratives to abstract and observational themes. Beyond her output as a solo artist, Alex Winston has also worked alongside the likes of The Knocks and Ryn Weaver.
In celebration of the recent release of her vocal sample pack on Splice, we had the opportunity to sit down with Winston to hear about the experiences and lessons she's gathered across more than a decade of songwriting. Read on for highlights.
1. Lean into vulnerability.
It goes without saying that songwriting is often a deeply intimate endeavor. Putting the thoughts and emotions that you hold closest to you on display can be challenging to say the least, but Winston encourages us to embrace that discomfort when we can.
"My favorite song I've written thus far is a track called 'Down Low,'" she tells us. "Overall, I feel like it's the most vulnerable and honest I've ever been — and it was really challenging for me to be so plainly sad and hurt."
"I think a lot of times I try to add some sort of tongue-and-cheek element or irony, almost as a protective layer, but there was none of that here," she reflects. "It's embarrassingly sincere."
That said, it's also important to check in on yourself and respect your own boundaries and needs. "2020 was such a mindf**k for everybody, and the thought of sitting alone in my house and trying to get deep with my own personal bullshit felt really unhealthy — especially when there was so much going on all around us," Winston acknowledges.
"So, I spent the better half of last year writing for other people and other projects. I think I'm finally ready to get back into my own music with a more stable perspective."
When the moment is right, taking risks and leaning into vulnerability might be a positive experience that leads you to writing your next favorite song, too.
+ Read more on Flypaper: "9 Bedroom Pop Artists We Can't Stop Listening to Right Now."
2. Less can be more.
While lyrics and toplines lie at the heart of songwriting, the arrangements we surround them with play an equally integral role in telling our stories. On that front, Winston suggests playing with the density of the music.
"I like to experiment and grow with my taste — my first record had so many layers," she recalls. "I had an eight-person band at the time (yes, excessive), and I wanted the songs to sound exactly like they did live, so everything was all very organic and big… Now, as I'm writing for my next release, I'm thinking of stripping everything back and having the songs revolve mostly around my voice — very simple."
When arranging our songs, it can be tempting to keep adding more and more elements. If you find yourself getting lost in this endless cycle, consider taking a step back and looking at the bigger picture; which elements are adding value, and which elements actually benefit the song when they're simplified, stripped back, or removed entirely?
+ Learn production, composition, songwriting, theory, arranging, mixing, and more —  whenever you want and wherever you are. Subscribe for unlimited access!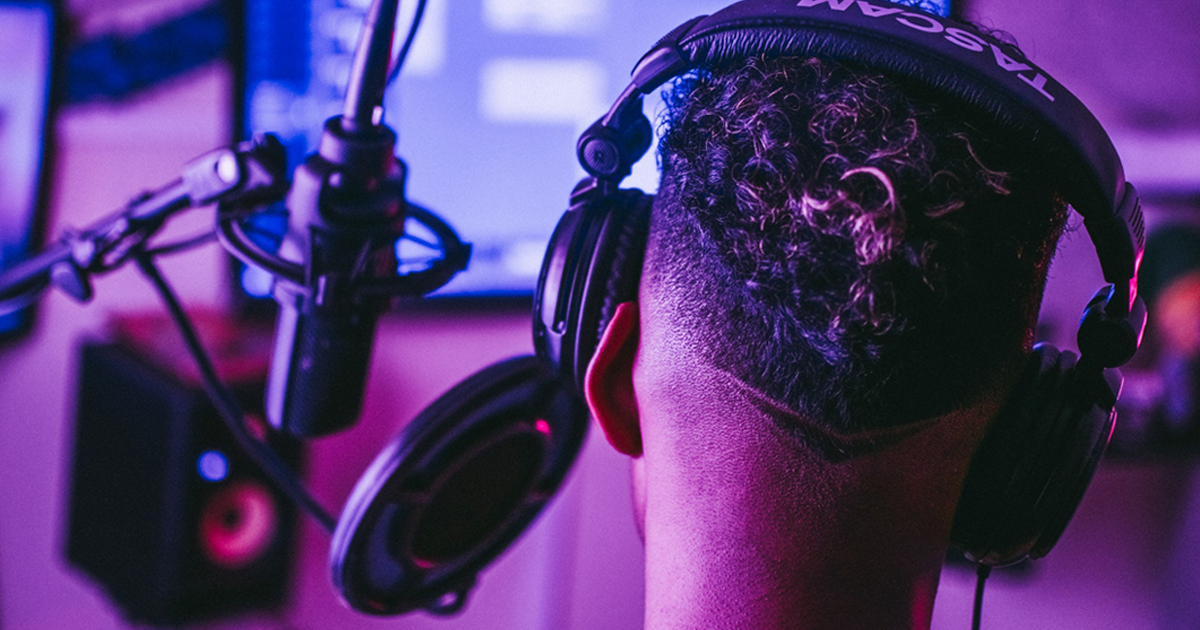 3. Don't be too hard on yourself.
In a world of metrics, hyper-productivity, and rapid release cycles, it's easy to get caught up in chasing goals and deadlines without taking the time to breathe or get to know ourselves as artists.
"Don't be too hard on yourself, and don't be afraid of change," Winston says. "In the past, I was so set in my ways in regards to who I thought I was as an artist, and as a result missed out on a lot of experiences to grow and learn new things."
And if you sometimes feel like the music just isn't coming to you, know that you're not alone. "I think I've spent half of my career in writer's block!," Winston exclaims. "To this day, I still don't know how to overcome it. If anyone has any tips, let a girl know."
Do you have any songwriting tips or lessons of your own that you'd like to share? Let us know in the comments below, or if you're a Soundfly subscriber, post your thoughts in our Slack community forum.
Incorporate Alex Winston's distinctive vocals into your own productions here.
Want even more?
Continue learning with hundreds of lessons on songwriting, composing, home recording, electronic production, beat making, and much more. Explore Soundfly's exciting courses like Modern Pop Vocal Production, Unlocking the Emotional Power of Chords, and Kimbra: Vocal Creativity, Arranging, and Production.
—
Harrison Shimazu is a video game and film composer passionate about communicating narrative through music and sound design.