+ Soundfly's Intro to Scoring for Film & TV is a full-throttle plunge into the compositional practices and techniques used throughout the industry, and your guide for breaking into it. Preview for free today!
On this blog we spend a lot of words espousing and and demystifying what makes music beautiful. But some live performance rooms on this planet are so architecturally and acoustically pristine, they can make even a single note sound resounding and powerful.
So, whether for their sublime beauty, historical significance, architectural ingenuity, or bucket list travel worthiness, here are 10 of the most fascinating concert halls around the world. Enjoy!
1. Theatre Du Chatelet (Paris, France)
Built around 1860 and designed by Gabriel Davioud, this theatre hall has marked the history of modern classical music in Paris. Its historical significance is massive: it is the place where the Russian Ballet company of Sergei Diaghilev presented Claude Debussy's "Le Apres-midi d' un Faune" in 1912. Words like "filthy" and "indecent" accompanied its reviews and the play itself caused a stir. Yet musically, this work virtually marks the beginning of modern classical music.
Other famous premieres that happened here include Igor Stravinsky's "Petroushka" (1911), Maurice Ravel's "Daphnis and Chloé" (1912), and Erik Satie's "Parade" (1917), which also caused a scandal and marked the beginning of the Surrealist movement.
2. Cidade das Artes (Rio De Janeiro, Brasil)
Inaugurated in 2013, this is the largest modern concert hall in South America. It is located in Barra da Tijuca, in Rio de Janeiro, and it cost nearly US$250 million. This building was designed by the French architect Christian Portzamparc. Named "City of the Arts," this is a complex cultural hub which hosts art exhibitions, dance events, comedy shows and workshops.
The Cidade has remarkable acoustic qualities as a result of being designed by the Chinese engineer Albert Yaying Xu — the peculiar geometry and different angles and depths in the concert hall are excellent for the diffusion and diffraction of sound. According to Xu, these work positively on sound diffractions in a similar way to the baroque decoration that ornamented traditional concert halls and rooms in Berlin or Vienna in the past centuries.
3. Wiener Musikverein (Vienna, Austria)
A mostly grandiose concert hall in Vienna, this neoclassical building envisioned by Theophil Hansen opened its doors in 1870 and is the home of the Vienna Philharmonic Orchestra; one of the most revered symphonic ensembles in the world. It also gained its fame by virtue of its astounding reverberation characteristics. It was here in 1913 that the famous Skandalkonzert (Scandal Concert) took place: a rowdy, musically unprepared audience managed to sabotage the premiere of some of the most iconic pieces from the Second Viennese school. Seminal pieces by Webern, Schoenberg, and Berg were all premiered that night, to the audience's shocked reaction.
The composers were at this time experimenting with one of the most iconic yet controversial musical inventions of the XX century: dodecaphony. This is also the place where every new year's day a famous traditional symphonic concert is performed and broadcasted in different countries all over the world.
+ Read more on Flypaper: "On Alban Berg's Great Musical Palindrome."
4. Teatro La Scala (Milan, Italy)
One of the most important concert halls for operatic music is located in Milan and was inaugurated in 1778. This building also hosts a museum and one of the world's most prestigious academies where young talents are trained for ballet performance. This venue was rebuilt over the Teatro Regio Ducale which was destroyed by a fire in 1776 and it was completed by Pietro Marliani, Pietro Nosetti, and Antonio and Giuseppe Fe. During WWII, it was severely damaged by bombing and it went through renovation works from 2002 to 2004. Famous conductors who worked as music directors in these premises include Riccardo Muti, Arturo Toscanini, Claudio Abbado, and Daniel Barenboim. This venue saw the premieres of some of the most iconic masterpieces in the history of the opera, such as "Madama Butterfly" and "Turandot" by Giacomo Puccini and other important works by composers Rossini, Verdi, and Bellini.
+ Enjoy access to Soundfly's suite of artist-led music learning content for only $12/month or $96/year with our new lower price membership. Join today!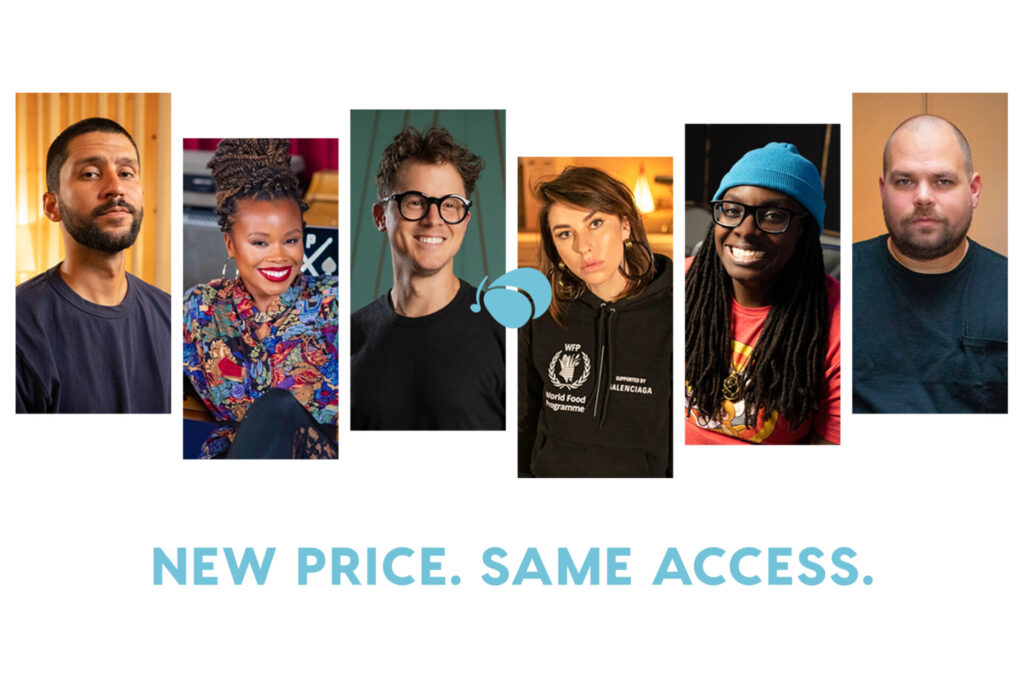 5. Royal Albert Hall (London, UK)
One of the most iconic venues in the United Kingdom, the Royal Albert Hall is located in South Kensington and it's held in trust for the nation. It was opened by Queen Victoria in 1871 and dedicated to the memory of her husband Prince Albert. The Hall was designed by civil engineers Captain Francis Fowke and Major-General Henry Y. D. Scott of the Royal Engineers and built by Lucas Brothers whereas the dome was designed by Rowland Mason Ordish. Outside the building, there is a massive terracotta mosaic frieze depicting sixteen subjects of arts (music, sculpture, painting, etc.).
This venue regularly hosts the popular BBC Proms concert series as well as many other pop music events. Several famous composers performed or conducted their works here, such as Wagner, Saint-Saëns, and Rachmaninoff. As for its relevance in popular culture, the RAH hosted famous performances from artists such David Gilmour, Eric Clapton, and Phil Collins. Even The Beatles mention RAH in the lyrics of their song, "A Day in the Life."
6. Carnegie Hall (New York, USA)
This is one of the most famous concert halls in the United States. It opened its doors in 1891 with a concert conducted in part by Pyotr Tchaikovsky. Designed in a modified Italian renaissance style by William Tuthill, Richard Morris Hunt, and the firm Adler & Sullivan, this building is composed of three structures arranged in the shape of an "L." Many famous works had their world premieres here, including Dvorak's "New World Symphony," Gershwin's "An American in Paris" and Stravinsky's "Symphony in Three Movements."
Other important composers whose works were premiered here include Leonard Bernstein, Bela Bartok, Gustav Mahler, as well as many artists from popular culture such as Billie Holiday, Benny Goodman, Judy Garland, and The Beatles. Carnegie is also home to the Weill Music Institute, which is responsible for extensive music education and social impact programs. And hey, if you didn't already know, Soundfly created a free online course with the good folks at Carnegie Hall demystifying the music, dance, lyrics, and historical contexts that make West Side Story one of the greatest American tales of all time. Check that out for free here!
7. Walt Disney Concert Hall (Los Angeles, USA)
Opened in 2003 in downtown Los Angeles, this modern concert hall was designed by Frank Gehry. It is dedicated to the memory of Walt Disney and it was partly financed by a $50 million donation by Lillian Disney (Walt's wife). This venue is famous for its pristine acoustics, designed by Minoru Nagata. Apparently, one of the first performances held here was Ravel's "Daphnis and Chloé." During rehearsals, thanks to the impeccable acoustics, the conductor Esa-Pekka Salonen was able to notice that in some of the printed parts on the musicians' stands there were mistakes that previously went unnoticed. With its modern looks, this venue featured in various films and shows in pop culture, including The Simpsons.
8. Opera City Concert Hall (Tokyo, Japan)
The Tokyo Opera City Concert Hall is contained within the 54-floor tall Tokyo Opera City Tower in the Shinjuku area. The tower also holds a smaller Recital Room, several rehearsal rooms and an Art Gallery. Opened in 1997, the building was designed by Takahiko Yanagisawa along with Dr. Leo L. Beranek, who was commissioned as the acoustical consultant. The concert hall is built in a narrow rectangular structure extended vertically by a pyramidal shape that diffuses the sound equally throughout the space. This is the first concert hall to feature such a peculiar shaped ceiling and to also have its interior completely covered in wood.
The sound calibrations for this structure went on for a period of five years, achieving one of the most refined acoustics in the world. It is dedicated to the memory of the Japanese composer Toru Takemitsu.
9. National Centre for the Performing Arts, (Mumbai, India)
This cultural centre, situated in Mumbai, India, was inaugurated in 1969 and it was the first multi-genre, multi-venue cultural centre in South Asia. The NCPA was designed by JRD Tata and Dr. Jamshed Bhabha, who recognized the need for an inclusive arts centre based in India, that would hold an internationally acclaimed position. This hub commits to preserve India's vast music, dance, theatre, and audiovisual tradition as well as promoting new work by artists both internationally and within the local cultural scene.
Worldwide famous orchestras have performed here throughout the years, including the Vienna Philharmonic, London Symphony Orchestra, and the Israel Philharmonic. In 2006, the Symphony Orchestra of India was established here, being the country's first and only professional orchestra.
10. Bayreuth Festspielhaus (Bayreuth, Germany)
Built under the supervision of Richard Wagner, this festival hall is entrenched with historical significance. It saw the premiere of Wagner's four opera cycle, "The Ring of the Nibelung" in 1876 and it has attracted many visitors and opera fanatics ever since. For this reason, this is also a much sought after place: the box office will even reserve the right to select the audience — 50,000 tickets are sold compared to nearly 500,000 ticket requests. This super selective approach has even created a black market where tickets are illegally sold at three times their regular price.
The Festspielhaus is also famous for being the first venue where the position of the orchestra was carefully thought out: Wagner requested that the instrumentalists be placed underneath the stage. In this way, the orchestra is in effect hidden from the audience, an arrangement that is still in use in musicals for example. This layout makes it possible for the audience to completely immerse in the action onstage and not be distracted by the performing musicians. However, this placement of the orchestra also poses difficulties to conductors in terms of synchronizing the music with the action onstage.
That concludes our list, what's on yours? Let us know your favorite concert halls in the comments below!
Have you checked out Soundfly's courses yet?
Continue your learning with hundreds of lessons by boundary-pushing, independent artists like Kimbra, Ryan Lott & Ian Chang (of Son Lux), Jlin, Elijah Fox, Kiefer, Com Truise, The Pocket Queen, and RJD2. And don't forget to try out our intro course on Scoring for Film & TV.